MICAM MILANO - Footwear & Accessories Show - Milan Italy (Z1631) 30.11.22-1
The tour starts in Berlin for presentation of the 95th edition of MICAM Milano

Three events are scheduled, in Berlin, Seoul and Brussels. Markets of great interest for footwear exports, all growing in value in the first half of the year: Germany +22.4%, Korea +20.8% and the Benelux countries +29.9%



MICAM Milano is still the focus of attention of the footwear industry around the world. To inform buyers about the event and allow them to discover all the opportunities it offers, three teaser events will be held in December 2022 presenting some of the new features of the upcoming edition scheduled for 19 through 22 February 2023 at Fieramilano - Rho.

The tour starts on 1 December, in Berlin, at the Soho House Polit Bureau, where an exhibition of footwear by Emerging Designers will also be set up. On 5 December, the event will fly to High Street Italia in Seoul, Korea, and will come to a close on 14 December in Brussels, at the Bruxelles Tour & Taxis Orangerie. The three teaser events have been organised in conjunction with the Italian Trade Agency.
The three events offer an opportunity to present the new trends for next season, anticipating the mood of the F/W 2023/2024 collections thanks to the experience of the platforms MICAM relies on each season. In Berlin and Brussels MICAM will showcase Livetrend, while the Seoul event will focus on trends identified by WGSN.

"MICAM has always offered dealers all over the world a privileged opportunity to keep up with the latest trends and new developments in footwear," explains MICAM and Assocalzaturifici Chair Giovanna Ceolini. "Italy has once again confirmed its position as the EU's biggest footwear manufacturer by far, producing 148.8 million pairs of shoes, making the country the thirteenth biggest producer world-wide. When it comes to exports, Italy ranks eighth in the world, but third in terms of value. Italy has always held a position of unrivalled leadership in production of high-end and luxury footwear with a high fashion content. And in fact the average price of Italian exports is the highest among the world's top 15 footwear exporters by value. Exports grew 24% in terms of value and 13.5% in terms of quantity in the first half of the year as compared to the same period in 2021.
Germany grew in the first half of 2022 in terms of both value (+22.4%) and volume (+20.6%), ranking fourth in the ranking of destinations for Italian exports by value and second in terms of volume.

While Korea registered a growth rate of +21.1% in terms of quantity and +20.8% in terms of value, ranking ninth and seventeenth in the ranking of destination countries by quantity and by value, respectively.

Lastly, the Benelux area reports 25.7% growth in quantity and +29.9% growth in terms of value. Exports are of fundamental importance in our industry, and introducing an even broader selection of international buyers to MICAM means multiplying opportunities for trade. In this regard, I wish to thank ITA for its valuable work promoting our companies and their international growth around the world".
We look forward to seeing you from the 19th to the 22nd of February, 2023! In the meantime, keep following us on our social channels.

#micam #micamtales



MICAM MILANO - Footwear & Accessories Show - Milan Italy (Z1623) 26.10.22-2
"MICAM of OZ": the yellow brick road to sustainability,
a 'fantastic' journey
MICAM Milano presents the third fairy-tale in the #micamtales series: the classic musical The Wizard of Oz inspires the international footwear show's new image
MICAM Milano, the international footwear show scheduled for the 19th to the 22 nd of February 2023 at Fiera Milano Rho, is ready to amaze visitors yet again with a new communication campaign.
The #micamtales communication project continues with its third and final chapter. After "MICAM in Wonderland" and "MICAM Glass Slipper", here comes "MICAM of OZ": the voyage of a courageous young woman, accompanied by two whimsical companions, toward the Emerald Castle, in a symbolic odyssey that aims to represent the industry's progress toward sustainability.
MICAM, indeed, chose this third fairy-tale in the series for its profound meaning, teaching us that self-confidence (that is, the ability to believe in yourself and your talents) is the true key to success.
MICAM and Assocalzaturifici President Giovanna Ceolini comments, "This fairy tale is also a metaphor for life in the world of business, made up of daily challenges both great and small, milestones to be achieved. Now more than ever, it's tough to be in business: you need to keep up to date all the time, with great determination and an ethical perspective on important issues such as sustainability".
Divided into two chapters, the fairy tale will accompany visitors through the next two editions of MICAM, representing key moments in the story with an ironic contemporary twist. The photos in the campaign were taken by Fabrizio Scarpa, while the short films were directed by Giuseppe Cardaci.
In February 2023, we will see the first chapter in the story, "Poppy flowers", in which the heroine loses her little dog in a huge field of poppies. As she looks for him, she happens to upon a high fashion scarecrow, and two strange objects: an oiling can and a hat… both made of tin!
As usual, great care has been taken with the fashion story, involving some of today's most promising talents in the creation of the looks. The heroine's outfit in the first chapter is by ACT N° 1 (dress), A. BOCCA (shoes) and HALÌTE (bag), while the scarecrow's outfit is by REAMEREI (suit), MATTIA CAPEZZANI (shoes) and MONTEGALLO ALICE CATENA (accessories). MICAM pays tribute to the world of creativity, which has the power to make us dream, and to promote the vanguard of Italian fashion through the work of the country's most promising talents.
Each chapter in the communication campaign will be concretely enacted during the physical trade fair through a special exhibit-experience: an example of the integrated communications that are increasingly accompanying the world of MICAM on all communication platforms, from the physical trade fair to social media, the internet site, and conventional and digital media.
In this campaign, MICAM once again draws attention to the theme of sustainability, already underlined in recent editions with VCS: a registered trademark certifying the sustainability of footwear companies and their supply chains.
MICAM of Oz is intended to encourage footwear companies to proceed along the difficult, but important road to sustainability; a path full of surprises and magic that will accompany companies and dealers right through to the next edition.
We look forward to seeing you on the 19th to the 22 nd of February 2023! In the meantime, keep following us on our social channels.
MICAM MILANO - Footwear & Accessories Show - Milan Italy (Z1622) 21.09.22-3
35,470 INDUSTRY PROFESSIONALS ATTEND FASHION
TRADE FAIRS
MICAM Milano, Mipel, TheOneMilano, and HOMI Fashion&Jewels Exhibition join forces under the hashtag #finallytogether to welcome buyers from all over the world
Milan, 20 September 2022 – Optimism, dynamism and a forward-looking attitude: their enthusiasm is what brings together the 35,470 professional dealers attending the fashion trade fairs held over the past few days at fieramilano – Rho (+20% more than in March 2022).
International footwear show MICAM Milano and international leather goods and fashion accessories showcase Mipel joined forces with TheOneMilano, featuring Haute-à-Porter (part of the Confindustria Moda galaxy) and HOMI Fashion&Jewels Exhibition, an event focusing on quality jewellery and accessories, all held on overlapping dates to attract top-level buyers from all over the world, making all the events a great success.
Industry professionals from all over the world thronged the stands, with the particularly enthusiastic participation of visitors from Spain, France, and Germany. There were plenty of buyers from the United States and Canada, and Japanese buyers were also back in large numbers.
Thanks to the high attendance, business occasions provided ample scope for fruitful discussions on the opportunities offered by the market, even at this time of great uncertainty.

Plenty of space was dedicated to the quality Italian footwear that is so popular abroad, sustainability projects for an increasingly responsible industry, initiatives aimed at showcasing young talents, and strong representation of international brands at the fashion trade fairs, which abounded in creativity and new trends with a pinch of glamour, anticipating the styles of the future.
A packed programme of workshops and events ensured that the trade fairs offered not only concrete opportunities for buyers to conclude deals but a chance to assess new developments on the market and learn more about issues of current relevance to the fashion industry.
These trade fairs represent only a part of the #finallytogether project, designed to boost the fashion industry by working together on joint promotional initiatives.
In addition to the events that have just concluded, last week saw the close of DaTe - Shaping Avantgarde in Florence, an event focusing on cutting-edge eyewear, attracting 1500 professional visitors.
The final events of the season organised by the #finallytogether group open today at fieramilano: Lineapelle, an international trade fair for leather, accessories and footwear components, leather goods, clothing, and furnishings, began with a dynamic atmosphere and plenty of high expectations. Also opening today are Simac Tanning Tech, an international showcase of machinery and technologies for the footwear, leather goods and tanning industries, and Mipel lab, an innovative trade fair format created by Assopellettieri to bring together supply and demand for the Italian leather goods.



MICAM - Footwear & Accessories Show - Milan Italy (Z1619) 14.09.22-4
MICAM Milano 94: ALL THE BEST OF THE FOOTWEAR INDUSTRY, WITH SUSTAINABILITY, QUALITY AND TALENT
The coming edition of MICAM Milano has opened with a bang! Under the slogan #finallytogether, 1,012 brands, 54% from Italy and 46% from abroad (+23% over March 2022), will meet with buyers from all over the world at fieramilano (Rho) between 18 and 20 September, confirming the importance of MICAM Milano not only as the biggest footwear show but the biggest post-pandemic fashion show in the world.
The Italian footwear industry continues to recover, recording further growth in sales (+14.5%) and in domestic consumption (+ 18.2% by value) in the first half of the year, following upon a total growth rate of +18.7% in 2021. But there are a number of unknowns looming on the horizon. According to Assocalzaturifici Chair Giovanna Ceolini: "The industry as a whole has recovered significantly, but high energy costs, raw materials costs and the consequences of the conflict between Russia and Ukraine (with the value of exports to the two markets down -30%, a total drop of - 46% since the start of the war) are putting short-term growth at risk. Our member companies are satisfied with sales to North America and the main EU markets, though spring lockdowns slowed sales in China. While designer brands are performing very well, half our member companies have not yet returned to pre-Covid sales figures. We hope that MICAM will, as usual, offer a chance to take advantage of business opportunities and discover new trends and opportunities on world markets".
NEW ENTRIES, COMEBACKS AND NEWS AT MICAM

MICAM will showcase S/S 2023 collections with numerous styles for men, women and children for all occasions, from the best-known international names to Italian-made excellence. New entries and prestigious comebacks include BENETTON, CAFÉ' NOIR, GUY LAROCHE, LIU JO, NORTH SAILS, RENATO BALESTRA, SPERNANZONI, STEVE MADDEN, and WINDSOR SMITH.
Also present at the event will be delegations of international buyers and journalists from countries of great strategic importance for the industry, identified by ITA - the Italian Trade Agency, which has always worked actively to make MICAM a highly-qualified, concrete business opportunity for exhibitors.
Moreover, to help buyers in the choice of the season's bestselling footwear, MICAM has come up with the first data-driven SS23 Trends Guide: a digital guide visitors will be able to download for convenient consultation on their smartphones to discover next season's trends and optimise their purchases, made possible by a partnership with Livetrend: an innovative platform that analyses millions of images and items of information from Instagram, E-commerce and the fashion shows, translating it for the footwear industry using specific algorithms.
MICAMX AND MICAM SUSTAINABILITY LAB: MAKE WAY FOR SUSTAINABILITY

MICAMX is back (pav. 1 stand H09), a meeting and convention area focusing on innovation, featuring numerous presentations in four main concept areas: trends & materials, sustainability, art fashion heritage & future and the future of retail. MICAMX will, as always, represent the common thread running through all MICAM content, produced with the help of internationally prominent guests, best practice and prestigious testimonials from all over the world.
The issue of sustainability will also be the focus of the MICAM Sustainability Lab, an area powered by VCS (pav. 3 stand K11), the first sustainability certification mark for the footwear industry, focusing on an important project launched in March: VCS verified & certified steps. This mark is granted to enterprises that undertake a process of assessment, measurement and, above all, improvement of their performance in key areas of corporate sustainability on the basis of internationally recognised standards.
MICAM STARTUP: THE FUTURE IS HERE

MICAM never stops looking forward to the future, and this edition features a Start Up area (pav. 1 stand H12) showcasing emerging new excellence: young Italian footwear makers with an optimistic outlook who express their revolutionary ideas through footwear and fashion. The area is set up in partnership with Startup Bootcamp with the support of ITA and MAECI. The startups featured will be BIOCELL, ID FACTORY, OHOSKIN, RICESKIN, SMART FAB, TWINONE and YMPACT.
ITALIAN ARTISAN HEROES: WHAT IT MEANS TO BE ITALIAN

Under a partnership with Italian Artisan (pav. 1 stand F11), the B2B platform connecting quality Italian manufacturers with international brands and retailers, "Italian Artisan Heroes - the ultimate manufacturing tradition" is back to underline the true essence of Italian craftsmanship. "We're proud to continue working with Assocalzaturifici and MICAM," says Italian Artisan founder David Clementoni. "This year, we are really putting ourselves on the line with an innovative stand in which technological evolution amplifies spaces and opportunities for our producers, who continue to be the focus of our corporate mission."
EMERGING DESIGNERS: MAKE WAY FOR TALENT
The Emerging Designers area (pav. 1 stand F09 G10) will feature 12 up-and-coming designers from all over the world. The new designers' talent is clearly visible in the styles they propose, which range from a return to ancient traditions to cutting-edge experimentation with forms and materials, in an original style, with a focus on sustainability abounding in inspiration from cultures all over the world. Selected by a highly qualified jury of experts, the Emerging Designers bring a selection of their design concepts to MICAM and tell dealers about their creative stories, which are closely interconnected with their desire to grow and stand out from the crowd. The Emerging Designers featured at this edition will be: 10.2 (France), Ahdiid (Italy), Éhonté (USA), Felipe Fiallo (Ecuador), ID-Eight (Italy&Korea), Salone Monet (USA), Selva (Spain), Shekudo (Nigeria), Shoe Shoe (France), Sophie Benel Paris (France), Sucette (Italy), and Vandrelaar (Great Britain).
MICAM TALES SQUARE: EXPERIENCE IT FOR YOURSELF!
In recent editions MICAM has been focusing on using social networks to get the community involved and encourage it to grow. MICAM Tales Square is a special area in the middle of Pavilion 7 (stands C11 C19 D12 D20) inspired by the advertising campaign where visitors can participate in the experience themselves, enjoying plenty of fun and interaction. Limited edition gadgets will be offered to people who publish photos on their pages on the social networks, tagging @micam.milano and using the one of the official filters.
#micam #micamtales #finallytogether
Between Nature and Science:
footwear trends for the S/S 2023 season on stage at MICAM

MICAM Milano, scheduled for 18-20 September at the Fiera Milano (Rho), prepares once again to showcase footwear trends for the following Spring-Summer 2023 season. A fascinating and highly variegated range of themes is presented exclusively by WGSN through the narration of three macrocosms, three worlds, each with its own rules and peculiarities. From the playful anti-conformity of the Full Spectrum trend to the wiser world of Design Wise, more attentive to the future of the planet, right up to the return to nature and its endless allure with the Soul Space trend.



Full Spectrum acts like a collective sigh of relief following an unprecedented period of global constraint. It's an almost anything-goes, anti-conformist direction that champions a variety of differing perspectives and radical self-acceptance.

Contrasting elements are a recurring theme in this trend, and they are mixed and matched in spontaneous, fun ways. Sporty styles are joyful and frivolous (more roller skating and hula-hooping, less boot camp); outdoor items fuse high functionality with high fashion; and trans-human and digitally enhanced looks are admired as a new aesthetic in the physical world. Community is key, so brands and products that enable people to connect around authentic and respectful local and global stories, shared aesthetics and values, will have a stronger impact.





Colour is used in unambiguous, unapologetic and unexpected ways (pink palm trees, purple lip gloss and synthetic sunsets all have a home here), and product shapes range from fluid, mercurial forms to more theatrical and extravagant designs. Textures can be super-smooth, gloopy and gummy, and prints and graphics are maximalist and meme-friendly, encompassing clashing patterns, paint daubs and subversive slogans.

In 2023, consumers will be hungry for products and experiences that bring extravagance to the everyday, and will want to have them in their unfiltered, full-spectrum forms.



| | | |
| --- | --- | --- |
| | | |
| | | Design-Wise is driven by a growing expectation and demand for products, experiences and systems that are smarter, simpler and more sustainable, as organisations and individuals explore how to build a more equitable world. It champions democratic and inclusive designs that work harder, last longer and can be used in multiple ways, and calls on creators to think not only about how a product will be used in the present, but also how it will exist in the future. Innovative materials and ingredients (think self-cleaning fabrics and molecular scents) have a natural home here and so do simple, architectural forms that map the body or highlight functional details. Colour is used with confidence and clarity – either all over or as accents – and prints and graphics are underpinned by a sense of meaning, where patterns are derived from data maps, mathematical sequences or arcane symbols. Craftsmanship is also important, but it is viewed through a technological filter that prizes the iterative work of digital design on a par with the painstaking skill of handmade items. At its heart, Design-Wise presents a clear-eyed and responsibly minded vision of what good design can be and do, where products and processes are intelligent, thoughtful and full of optimism. |
As the dust settles after the upheaval of the past few years, Soul Space explores how we can find balance and happiness, both individually and collectively. Here, self-examination and fulfilment are part of the same path, and a wide range of inspirations are linked to a yearning for meaning and solace, whether it be through the romance of rural lifestyles, the comfort of home, the appeal of faraway places or nostalgia for past times.

Products that support wellness, self-care and healing rituals will be especially relevant, as will natural ingredients and processes – think wild foraged pigments, raw, excavated textures, and re-generatively sourced materials and packaging. Indeed, the mottled and unpredictable outcomes of nature will become new indicators of rarity and luxury. Science and tech will also be important as bio-innovations become more present, resulting in petrochemical-free designs that work with the environment, not against it.

Colour is used emotively in this trend, from tranquil blues to reassuring ochre's and uplifting pinks and oranges. Prints and patterns encompass a range of styles, including floral (both chintzy and oversized), celestial motifs, and homely ginghams and tablecloth checks, signalling increased interaction between interior design and fashion.

As we adapt to change and follow our happiness in 2023, products and experiences that feed the soul and nourish the spirit will not only be more appealing – they will also be more necessary.



MICAM - Footwear & Accessories Show - Milan Italy (Z1607) 11.07.22-6
RESEARCH, SUSTAINABILITY, ORIGINALITY_MICAM MILANO 94 PRESENTS 12 NEW EMERGING DESIGNERS
At MICAM Milano, the international footwear fair, an area that never fails to impress visitors is that of the Emerging Designers: a space realized in collaboration with Honegger, an agency with over 50 years of activity in trade fair marketing.

12 young stylists, ambassadors of innovation and creativity, were selected from a plethora of talented contestants by Micam and a panel of fashion and communication experts. This year the judges included: Ernesto Esposito (Head of the panel), Tiziana Fausti (President of Tiziana Fausti and 10 Corso Como), Cori Amenta (Fashion Stylist), Alessandro Maria Ferreri (Luxury Fashion Advisor), Giuseppe Ceccarelli (Art Director and Fashion Editor) and Karel Losenicky (Fashion Photographer).

The 12 Emerging Designers will therefore have their own important role to play at MICAM Milano 94, which is due to take place from 18 to 20 September at the Fiera Milano, where they will exhibit their creations in the area dedicated to emerging trends and talents.

Their interest in all aspects of sustainability, their incessant search for new materials and shapes, added to the experience gained in the field, often with big brands, make these young people "a rare commodity" on the footwear fashion scene; and so, at MICAM, manufacturers and dealers are offered a unique opportunity to meet emerging talents from all over the world, each with their own individual curriculum and story. After gaining vital experience working with major fashion houses, MICAM's emerging designers found the strength and tenacity to pursue their own dreams, creating new collections that are often inspired by their own life experiences, or by a stylistic culture of which they are the proponents. What emerges is a multifaceted and stimulating lineup for those seeking the very best up-and-coming talents.

The young designers selected to exhibit in the Emerging Designer space of MICAM Milano 94 are: Scylia Chevaux (with her 10.2 brand), Mario Pini (with the AHDIID brand), Sergio Silva (with the EHONTE brand), Felipe Fiallo (with the FELIPE FIALLO brand), Dong Seon Lee and Giuliana Borzillo (with the ID-EIGHT brand), Salone Monet (with the SALONE MONET brand), Juan Giménez (with the SELVA brand), Akudo Iheakanwa (with the SHEKUDO brand), Elodie Verdan (with the SHOE SHOE brand), Sophie Pantet (with her SOPHIE BENEL PARIS brand), Manuela Esposito (with her SUCETTE brand), Victoria André (with her VANDRELAAR brand).



#micam #micamtales #finallytogether
MICAM - Footwear & Accessories Show - Milan Italy (Z1600) 10.05.22-7
GLAMOROUS BALL. CONTINUING THE STORY OF THE "MICAM GLASS SLIPPER"

• MICAM's new advertising campaign is ready to invite visitors to the event coming up at Fiera Milano (Rho) 18 through 20 September, 2022
• The international promotional tour begins at a meeting with dealers in Alicante



Milan, 10 May 2022 – Everything is ready for the "Glamorous ball", the third and last chapter in "MICAM Glass Slipper", the MICAM fairy-tale. This third episode in the campaign will be presented in Alicante, the first stop on the tour that takes MICAM around Europe to publicise this outstanding event in some of the continent's most important markets in terms of the quality and potential of the local retailers and press.




This international promotional campaign also includes MICAM's presence as a sponsor of Visa Fashion Week Almaty (Kazakhstan) on 12 and 13 May: an important event for emerging talents in Central Asia, a growing reservoir of creativity characterised by discerning distribution of Italian-made footwear. THE ADVERTISING CAMPAIGN The new chapter in MICAM's advertising campaign is part of the #micamtales communication project - under the creative direction of Laureri Associates x MM Company - accompanying visitors toward the next edition of the international footwear show, coming up at Fiera Milano (Rho) 18 through 20 September, 2022.

According to Siro Badon, Chairman of MICAM Milano: "International trade fairs increasingly need to focus on innovative multimedia content. Effective communications capable of attracting visitors and creating engagement are a priority these days. Trade fairs not only represent an irreplaceable business opportunity, but allow us to forge a deeper bond with visitors through imagery. And our advertising campaign is our best business card, ideally expressing what the event is all about". Inaugurated last September, the fairy-tale has already taken visitors into the home of the key character, who, following a disastrous attempt to create her own glamorous look for the Ball, is "saved" by a magic spell that dresses her up in her dream look.

In this third chapter, "Glamorous Ball", photographs by Fabrizio Scarpa and a short film directed by Daniele Scarpa take the story into a majestic ballroom, where our princess finally meets her prince, ready to court her. After enjoying the ball, the two of them are separated when she runs away at the stroke of midnight, afraid her look will disappear when the magic spell wears off. As in all of today's stories, the tale ends on a suspenseful note, inviting visitors to come to the physical trade fair, where the story will continue in an exciting live experience. Will our prince and princess meet again? There's a definite hint in the hashtag of this edition of MICAM, #finallytogether, suggesting a happy ending in the best fairy-tale tradition.

In this episode too, the glass slipper made exclusively for MICAM is the true focus of the story, paying tribute to the unbounded creativity that has the power to make us dream and promoting "beautiful and well-made" Italian products. The campaign has become a true happening for MICAM Milano visitors over the years, to be enjoyed at the physical installation in MICAM Tales Square and through its digital expressions, such as the filters for use on social media launched last March.
MICAM GLASS SLIPPER – SS 2023 ADV CAMPAIGN
Credits

Creative direction & production: Laureri Associates x MM Company
Art direction: Marco Magalini
Starring: Angelika Cierpucha @ WAVE Management + Erlom Castro @ Sophie Models
Photographer: Fabrizio Scarpa
Director: Daniele Scarpa
Camera operator: Alessio Cusano
Camera assistant: Diego Orel
Stylist: LCstyling di Lucio Colapietro
Hair / Make-up: Giulia Marzo
Music: Arn Andersson
Location: Francesca Semprini Locations
Clothes, shoes, accessories & jewels: GIRL: House of Mua Mua, MICAM custom made shoes, Benedetta Bruzziches, Sharra Pagano; MAN: YEZAEL by Angelo Cruciani
MICAM Glass Slipper: calzaturificio Cesare Martinoli-Caimar
#micam #micamtales #finallytogether



MICAM - Footwear & Accessories Show - Milan Italy (Z1584) 11.03.22-8
MICAM 93: GRIT AND STYLE - EMERGING DESIGNERS ARE BACK
An enclave of research and innovation within MICAM Milano's unique exhibition space. The 93rd edition of the international footwear exhibition scheduled for March 13 through 15 brings back Emerging Designers, the most interesting new voices on the international scene, selected by a panel of experts exclusively for the event.
At a complicated time abounding in contradictions, the young designers' point of view offers the most important portrait of what the future has in store for society, fashion and style. Key values that will constitute the world of fashion in the years to come and have already made their mark on the footwear community emerge, from demand for sustainability to new and age-old construction techniques.
In this edition, the Emerging Designers ready to show trade fair visitors their style intuitions will be Alessandra Balbi, Ammabile, Daniel Essa, Jerelyn Creado, Markus Alexander, Meher Kakalia, Momoc, O.T.A. Paris, Skua Studio, Thread, Titi Adesa and Umoja.
A great focus on research, choice of materials, design and product presentation are the features shared by all the creations of these rising stars of style, selected by a panel of judges including experts of the calibre of Ernesto Esposito, Angelo Lanza, Eva Geraldine Fontanelli, Mauro Galligari, Maximilian Linz and Riccardo Slavik.
The styles proposed by the young designers range from pop citations to study of the most classic forms, from metropolitan atmospheres echoing with electronic music to rediscovery of natural and scrap materials for surprising new fashion ideas. Sustainability is a fil rouge uniting all the proposals, which all have a strong cultural identity reflecting their designers' multiple interests and careers.
There are plenty of unusual experiments and original revisitations of models that have gone down in the history of footwear.
THE DESIGNERS

Alessandra Balbi – (brand_Alessandra Balbi): from a degree in Architecture at the Politecnico di Milano to the London College of Fashion. Her collection is a blend of these two different dimensions, skilfully woven together by the artisans of the Valle del Brenta, in Veneto.
Rafaela Zago – (brand_Ammabile): from Brazil, her entirely hand-crafted collection is named after her grandmother; she chooses exotic eco-friendly skins for her creations. She studied in London.
Daniel Essa – (brand_Daniel Essa): born in Syria, where he cultivated a passion for sewing as a small boy. He studied economy but also attended the prestigious French fashion school ESMOD in Damascus. As a refugee fleeing from the war in his country, he went first to Spain and then France where he launched his collection in 2018. His sneakers are also worn by Whoopi Goldberg. In his collections, he uses cowhides from sustainably raised livestock.
Jerelyn Creado – (brand_Jerelyn Creado): born in India, she studied in London and Milan. She believes firmly in sustainability, as a lasting value and not just a passing fashion, and chooses to work with real leather because it is biodegradable.
Marcus Thomas – (brand_Marcus Alexander): from Oakland, in California, he outsources production of his shoes to an all-female factory in China.
Meher Kakalia – (brand_Meher Kakalia): born in Karachi, Pakistan, she studied finance in London before discovering her true calling and returning to her homeland to become a stylist. Meher's colourful collection owes much to the embroiderers and ancient traditions of her country.
Gabriela Machado – (brand_Momoc): born in Spain, she worked in Luxembourg in the field of finance but after a few months spent at an organic farm in New Zealand she discovered the value of the circular economy. After becoming interested in circular fashion, she set up her own company and started to research alternative materials such as pineapple and cactus leather, creating a number of eco-friendly collections.
Arnaud Barboteau – (brand_O.T.A. Paris): the founder of a French brand, Arnaud produces sneakers with soles made out of recycled rubber tyres: 3 pairs of shoes can be made using one tyre. Alongside his recycled soles, Arnaud chooses leathers from Portugal and Italy in order to offer the highest quality.
Naomi Hille and Anousjka Röben – (brand_Skua Studio): they are both from Holland and have already taken part as newcomers in various European fashion weeks.
Thushini Fernando – (brand_Thread): born in Sri Lanka, she was brought up in Milan because her mother worked as a baby-sitter for a family with close connections to the fashion world. After her degree, she attended an important fashion school in Milan and launched her career.
Titi Adesanya – (brand_Titi Adesa): brought up in Lagos, in Nigeria, and London; she studied fashion in the British capital but it was in Milan, and Italy, that she found the quality materials and techniques she needed to create her collections.
Lancine Koulibaly and Dieuveil Ngoubou – (brand_Umoja): from Guinea and the Congo, they do not use animal skins and artificial dyes, preferring natural materials: organic cotton, bark cloth, mineral fabrics and plant-based dyes. They use banana (musa) fibre and banana bark, from which they extract fibres using an ancient technique.
Find out more at: https://milano.themicam.com/
#micam #bettertogether
MICAM - Footwear & Accessories Show - Milan Italy (Z1578) 04.03.22-9
MICAM PUTS THE FOCUS ON SUSTAINABILITY
The footwear trade-fair goes green with a dedicated area, new certification mark, and a robust awareness-raising activity aimed at the footwear industry
Sustainability is no longer just a wish, or an achievement to aim for: it is increasingly the starting point for footwear industries investing in research to guarantee high standards of sustainability for their production processes. Shoes have become a symbol of this success, combining creativity, innovative technique and style with a focus on sustainable quality.
In light of the intense interest surrounding the subject, MICAM Milano, the international footwear show to be held shortly at Fiera Milano Rho from March 13 - 15, 2022, is ready to play its part with a number of initiatives centring around social and environmental sustainability in manufacturing: these include a special exhibition area in perfect MICAM style - the MICAM Green Zone, which will be a wellspring of new ideas and provide a promotional opportunity for numerous enterprises.
This special area will be set up in pavilion 7 for all operators who want to embark on the path towards production processes that are increasingly in line with social, environmental and governance (ESG) standards. It will be divided into a number of different sectors, each offering an opportunity to find out more about various aspects of sustainability.
VCS certification and a special tool
The MICAM Green Zone will feature a corner where companies can find out more about Assocalzaturifici's VCS (Verified and Certified Steps) certification system, designed specifically for footwear industries aiming to achieve the highest standards of sustainability. VCS guarantees a sustainable approach, manufacturing quality and excellence, and is intended to be a symbol recognised by buyers, manufacturers and financial institutions. VCS is not only a trademark but also a software tool, a "compass" pointing to the benchmarks and initiatives that will allow companies to generate or improve their sustainability impact: during MICAM, live demonstrations will be held to familiarise operators with this easy-to-use tool for measuring companies' social, environmental and governance performance. The man behind the technical aspects of VCS is entrepreneur and sustainable fashion innovator Federico Brugnoli, recently awarded an honorary doctorate by Northampton University.
20 x Green
To provide players in the footwear industry with food for thought, an exhibition of twenty items of footwear provided by 20 manufacturers will express provocative ideas about the sustainability of materials, production systems, and product life cycles.

ACBC
The same area will feature the exhibition space of ACBC, the Italian Circular Science Company that leads the way in the creation and production of certified sustainable footwear for the fashion and sportswear markets. The brand, certified by B Corp, will present its upcoming Fall/Winter collection and various capsule collections produced in partnership with some of the world's best-known fashion brands. Names confirmed so far include Alexander Smith, GEOX, Malìparmi, Northwave, Pantofola d'Oro 1886, Piquadro, Rewoolution, Save The Duck, and Philippe Model.
MICAM X via Live Streaming
As sustainability is also a key theme of MICAM X, MICAM's innovation hub, the Green Zone in pavilion 7 will be live-streaming the meetings taking place on the stage of MICAM X, MICAM's learning and training platform in pavilion 1.
MICAM brings sustainability within reach of all footwear companies, with a unique opportunity to find out about the state of the art in this area!
#micam #bettertogether



MICAM - Footwear & Accessories Show - Milan Italy (Z1576) 03.03.22-10
MICAM 93: STYLE, SUSTAINABILITY AND NEW TRENDS
The next edition of MICAM Milano will be packed with new features. With 821 brands, the international footwear trade show at Fiera Milano Rho March 13 through 15 represents another opportunity to re-launch the industry at this time of growth in the market despite concern over the Ukraine conflict.
The Italian footwear industry showed signs of an upturn in 2021. Last year, sales grew +18.7% over 2020, to 12.7 billion euro. This is, however, still lower than pre-covid figures (-11% compared to 2019). Exports (+17.5% over the previous year) reached the second-best result ever in terms of value (10.3 billion euro), even taking inflation into account. The top two destinations performed particularly well: Switzerland (+16.2% in value over 2020 in the first 11 months) and France (+24%), traditionally associated with work performed on contract; while the USA (+42%) and China (+37.5%) also performed well above 2019 levels.
The balance of trade was up (+22% between January and November), and is expected to be just under 5.2 billion over 12 months.

According to Assocalzaturifici Chair Siro Badon: "After the collapse of 2020, a year heavily penalised by the lockdown and the restrictions imposed during the various waves of the pandemic, the sector has taken off again, with a physiological bounceback in the second quarter followed by recovery at a less intense rhythm. This recovery is, however, uneven, and often insufficient to make up for companies' losses. Only one company out of three has returned to pre-covid levels. Manufacturers are therefore looking forward to MICAM as an essential business appointment, an irreplaceable opportunity to negotiate orders and strengthen exports by penetrating new markets and consolidating existing ones. In this regard, we cannot help expressing great concern about the dramatic consequences that the economic sanctions on the Russian banking system as a result of the Ukraine conflict will have for Italian companies' sales on this essential market. The order campaign was looking very promising despite the continuation of the pandemic, political tension and instability. But now, the collapse of the currency and the impossibility of conducting financial transactions with a number of banks have put yet another season at risk, despite many clients' intention of visiting the trade fair to complete their purchases".


THE EVENT: FIGURES ON THE 93RD MICAM
With 821 brands, the focus will once again be on the F/W 2022-2023 collections, with a wide range of footwear for all occasions for men, women and children. Brands that will be coming back include Bikkembergs, Frau, Jeep, Nerogiardini, Nine West, and Wrangler. Moreover, to offer exhibitors important business opportunities, more than 100 international buyers and reporters from Europe, Africa, the US, Canada, Southeast Asia, and the Gulf Area will be attending, selected by ITA Agency, which has always played an active role in building a highly qualified, concrete opportunity for exhibitors to do business.
NEW THIS YEAR: THE MICAM GREEN ZONE
This year MICAM will be offering plenty of space for sustainability with the new MICAM Green Zone, an area that is intended to provide both a think-tank and a promotional opportunity for companies. The area will be set up in pavilion 7, and is dedicated to all those in the industry who wish to address the issue of sustainability. The pavilion will be divided into different areas, including a special display of exhibitors' footwear expressing a number of provocative ideas about the sustainability of materials, production systems, and product life cycles.
The MICAM Green Zone will be launching VCS (Verified and Certified Steps), the certification mark owned by Assocalzaturifici and intended to be used by footwear manufacturers who want to achieve the highest standards of sustainability: VCS guarantees a sustainable approach, quality and excellence in manufacturing, and is intended to be a symbol recognised by buyers, manufacturers and financial institutions.
EMERGING DESIGNERS ARE BACK
The usual space dedicated to Emerging Designers will showcase the items of 12 creative designers from Italy and Europe. Their creations will range from the rediscovery of age-old traditions to more extravagant research into forms and materials, with original style, mindful of the values of sustainability and brimming with influences from cultures all over the world. Emerging Designers selected by a highly qualified panel of experts will bring a selection of their concepts to the trade fair and recount their creative stories, closely intertwined with the love of travel and exploration characterising their incredible biographies.
MAKE WAY FOR INNOVATION AT MICAM X
As always, Pavilion 1 will host the MICAM X area, a laboratory for innovative ideas, offering meetings and initiatives dedicated to its four major themes: The Future of Retail, Sustainability, Trends and Materials, Art Fashion Heritage & Future. Seminars and presentations will be held every day with the goal of offering ever-new stimuli and anticipating future scenarios.
MICAM Tales Square MICAM Tales Square, an area in Pavilion 3 inspired by the MICAM Glass Slipper advertising campaign, will entertain visitors once again by offering them a special photo set in which anyone can become a prince or princess. The first 250 people to interact with the installation and tag @micam.milano during the 3-day event will receive a super-exclusive limited edition gift.
Find out more at: https://milano.themicam.com/
#micam #bettertogether
Digital
Trade Only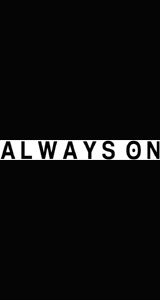 Open All Year
Live
WELLBEING
FRAMES, LENSES &
OPTHALMIC
EQUIPMENT
FASHION
WOMENSWEAR
LUXURY
JEWELRY, WATCHES AND
GEMSTONES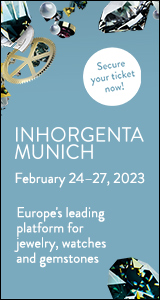 ~