MIDO - Eyewear & Ophthalmology Equipment Show - Milan Italy (Z1671) 31.05.23-1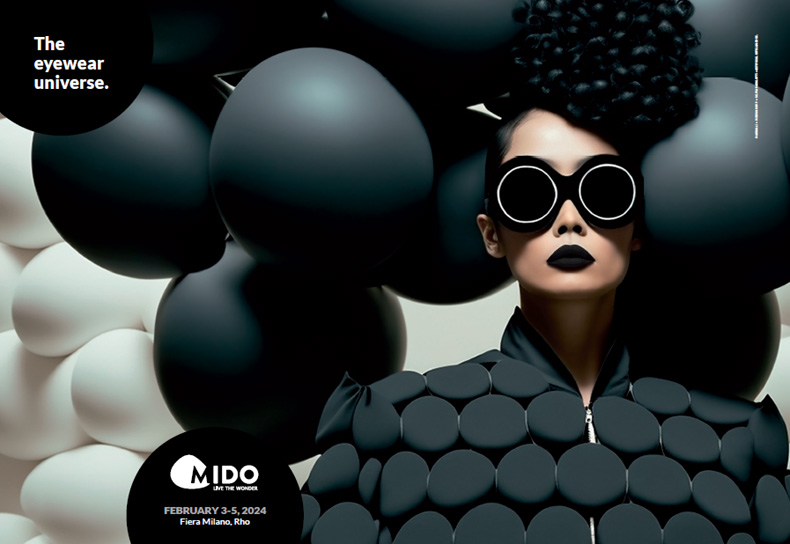 MIDO INTRODUCES "THE EYEWEAR UNIVERSE",
THE NEW CAMPAIGN CREATED WITH ARTIFICIAL INTELLIGENCE

The International Eyewear Show is one step ahead and the first in the fair sector to explore
the possibilities of a tool that is transforming the advertising world

MIDO, set to take place at Fiera Milano Rho February 3rd to 5th2024, launches its new worldwide communication campaign: "THE EYEWEAR UNIVERSE", created by combining humancreativity with the innovative power of Artificial Intelligence, the first trade show campaign to be developed with this technology.
"MIDO has consistently ridden, and often anticipated, the wave of new trends, not only in the eyewear industry," stated MIDO President Giovanni Vitaloni. "It altered the traditional concept of trade fairs, transforming itself into a truly global event, in terms of the exhibits and the happenings around them and also in the area of continuing education (like the Otticlub meetings, available year-round on line). It has consistently put its trust in technological and digital innovation and was one of the first shows in the world to develop an app to be used at the fair and to employ augmented reality in an ad campaign. Today, we welcome the opportunity that Artificial Intelligence offers us to explore the new frontiers of visual communication, knowing full well the extent to which human creativity is irreplaceable and that understanding the new technologies means knowing how to manage them intelligently."
The claim chosen for the campaign is "The Eyewear Universe", presented graphically through spheres that shape the images and are part of a new universe. Planets of different sizes and colors create the backdrop for iconic style personalities, helping to create a fantastic world: of eyewear.
For the second year in a row, creative direction is by designer and artist Max Galli, in partnership with Mixer Group. "This campaign is a turning point in the advertising sector," remarkedMax Galli, Creative Director. Tools like AI transform creative and production dynamics but human creativity, more than ever, becomes an increasingly valuable talent. A strong concept, a powerful idea, the ability to discern the beauty of one image compared to another are faculties that still make the difference. We created the campaign by providing the AI with all the elements it would need – without our input, it would not have been possible to create anything like it."
Cross-cultural and sophisticated, "The Eyewear Universe" will appear globally in print and on the internet and will be developed around more than one subject, to be revealed in the coming months.
To always be up to date on MIDO news, visit the website www.mido.com and the official social channels Instagram (@mido_exhibition), Facebook (@MIDOExhibition), Twitter (@MIDOExhibition) and LinkedIn.
MIDO | The Eyewear Universe
Agency: Mixer Group
Creative Direction: Max Galli
Art Direction: Sergio Copetti
Photo AI: Silvia Badalotti
Copy: Lorella Montanaro
Client Director: Martina Vailati
The 3-day eyewear show concludes at Fiera Milano Rho

MIDO 2023: THE INTERNATIONAL EYEWEAR SHOW
OPENS A NEW CHAPTER


President Vitaloni: "We have a responsibility to be among Italy's most international events and, without a doubt, the industry leader at a global level. This means organizing a show that meets the needs of professionals who, every year, arrive from around the world to conduct business at MIDO"

Milan, 7 February 2023 – MIDO 2023 marks the beginning of a new era for the eyewear show with numbers that confirm its leadership position as it closed its doors yesterday on the 51st edition. The next MIDO will take place Saturday February 3rd to Monday February 5th 2024, at Fiera Milano Rho.
Attendance peaked at 35,000 industry professionals; 80% of them from Europe and 20% from the rest of the world. That is a 60% increase over 2022 visitor numbers. Also on the rise, Italian visitors made up 53% of the total.
Of the more than 1,000 exhibitors representing the entire supply chain - from machinery to lenses, along with frame manufacturers, and from the industry's top name brands to young independent designers - 72% were international and 28% from Italy. Among the overseas exhibitors, 51% were from Europe, 42% from Asia and 7% from the rest of the world.
The data, both for visitors and participation by industry professionals, once again confirm the unmistakable global reach of the show.
"We have an exciting responsibility that comes with being the gold standard global eyewear event and that is, to bring together supply and demand for professionals who participate in MIDO," stated MIDO President Giovanni Vitaloni. "This year we attracted many first-time presences among exhibitors and visitors who expressed their positive surprise at walking through the doors of our show. The 'wonder', that is part of the show's DNA, is precisely this – to delight those who participate to such an extent that they cannot help but be here every year," he concluded.
For visitors, there were myriad innovations and events, with a special focus on opticians – from the "How to?" cycle of OTTICLUB meetings – to the presentation of specialized books in the "Book@MIDO" program. The all-important focus on sustainability, with accolades and dedicated areas. But there were also occasions for glamour, with appearances by VIPs and personalities from the world of entertainment with flash mobs, exhibitions and awards in the popular MIDO squares.
The eyewear show has become a not-to-be-missed appointment for the Italian and international press as well – with more than 380 accredited journalists in attendance, more than 100 articles published in just the 3 days of the show, and about 500 in the preceding weeks. A sizable number of TV crews also captured 'fair life' as they moved among the stands for the duration of the show.
In addition to substantial live participation in the event, there was equally significant online activity – users from around the globe connected to the MIDO social profiles, enlivening them with more than 15,000 shares between posts and stories. Communication, in just the 3 days of the fair, exceeded 1.4 million impressions, growth also reflected in the 50,000 interactions on the pages, a more than 30% increase over last year.
The mido.com website was visited by more than 30,000 people (+50% over 2022) while the digital platform counted 12,000 members, 650 showcase pages and more than 40 events that will continue to be available until December 2023.
The combination of in-person participation and online posts means MIDO 2023 successfully and positively integrated the real and the virtual.
The next appointment with MIDO is set for February 3-5, 2024 at Fiera Milano Rho.
The show continues on the online platform and on the official social channels: Instagram (@mido_exhibition), Facebook (@MIDOExhibition), Twitter (@MIDOExhibition) and LinkedIn.



MIDO 2023 | The Day 3 end marks the conclusion of this edition!

The greatest international eyewear showcloses its doors on an amazing edition!
Once again, MIDO stood out as the powerful event ableto bring together the best practices of eyewear, laying the groundwork for the future. All the live meetings, the industry products, and the ideas of every single member of the supply chain are the significant ingredients to make these three days essential to keep on feeding our businesses.




Share your experience in MIDO 2023!
Use our official hashtag on your channels:




Discover MIDO
also in its digital version!




The greatest international eyewear show is coming back next year!



MIDO 2023: TRENDS, AWARDS AND CELEBRITIES
ENERGIZE THE SECOND DAY OF THE EYEWEAR SHOW
Milan, February 5th 2023 - The second day of the 2023 edition of MIDO was marked by trends, awards and VIPs. The show runs through tomorrow February 6th at Fiera Milano Rho, an opportunity for meetings and, of course, business. This morning, the corridors and booths of the six pavilions were teeming with opticians, expert buyers and industry enthusiasts, who flocked to the show on this Sunday in February to experience first-hand the latest, most innovative and intriguing products.
"We are extremely satisfied with the turnout and success of the event so far," commented Giovanni Vitaloni, President of MIDO and ANFAO. "To be honest, I wasn't totally confident, after these difficult years, of the return to in-person attendance, considering that the majority of the participants come from abroad. MIDO is the reference point for the eyewear sector and is therefore essential for us and, above all, for the entire supply chain. When you enter one of the pavilions today," concluded Vitaloni, "you immediately find yourself surrounded by an atmosphere of great enthusiasm as you discover the many brands present, breathe in the unique atmosphere and have the opportunity to meet internationally renowned personalities."
On the second day, celebrities from the world of entertainment animated the booths, such as trapper Sfera Ebbasta, singer Dargen D'Amico and model and influencer Dasha Kina.
The awards ceremony took place in a packed Fashion District square. Every year, MIDO presents awards to optical centres, the most sustainable booth and, new this year, the companies most actively engaged in sustainability. MIDO 2023 also organized the first CSE - Certified Sustainable Eyewear Award. Created by MIDO in partnership with ANFAO and Certottica, the award evaluates sustainability in the eyewear sector at an international level. An authoritative jury of experts assessed the nominated products, based on detailed criteria on their environmental and social impact, taking into consideration the product's entire life cycle: recycling of materials, reduction of consumption in production and distribution processes, best use of the supply chain, elimination of waste, level of recyclability, use of renewable energy, etc.
Here are the award winners in the 6 categories:
CSE Award Sunglasses Europe: NEUBAU EYEWEAR - NEUBAU (Austria)
CSE Award Sunglasses Rest of the World: MITA EYEWEAR - Vision of Tomorrow (USA)
CSE Award Frames Europe: EYEWEAR 4 YOU - LLEXAN ITALIA (Italy)
CSE Award Frames Rest of the World: MONOGRAM EYEWEAR (United Arab Emirates)
CSE Award Cases Europe: ECO - MODO EYEWEAR (Italy)
CSE Award Cases Rest of the World: KARUN EYEWEAR - KARUN (Spain)
Winner of the Bestore Design 2023 award was OTTICA BUX (Altamura) by Sabino Bux, that was chosen for the incredible mix of elements and staging, the perfect balance between elegance, luxury, art and craftsmanship, and for details linking the worlds of eyewear and music.
The Bestore Innovation 2023 award was given to MEGAOPTIKA (Lviv - Ukraine), by Taras Proniv, which distinguished itself through resourceful entrepreneurship. It combines the treatment of ophthalmic diseases, advanced diagnostics and a wide range of products, working in extremely risky conditions due to the ongoing conflict.
Finally, the Stand Up For Green award for the most sustainable booth was assigned to MARCHON ITALIA for its modularity, reusability, and the minimum space occupied by furnishings, which translates to reduced shipping impact.
This morning at OTTICLUB quite a lot of events were focused on trends, with the presentation of the WGSN survey commissioned by MIDO on product tendencies for SS 2024. Among the top eyewear trends for the coming season are a geometric reinterpretation aimed at functionality, elaborate aesthetics, unique, limited editions, unconventional details, nuances inspired by nature, and the ever-present focus on sustainability and inclusiveness.
MIDO 2023 | Ready to start tomorrow 04.02.2023: the greatest international eyewear show is coming!

More than 150 nations represented in 6 pavillions and 8 exhibition areas: MIDO 2023 is going to turn the spotlight on "The Eyewear State of The Art". All the members of the international supply chain are ready to meet, tomorrow in the exceptional New Frame of Contemporaneity, Fashion, Culture, and Beauty tailored by MIDO. Live to the fullest your trip in these three days event: save your free pass, download the app, stay updated on our social channels, discover places and appointments thanks to our website, and enjoy all the best this industry has to offer! It's time for art, it's time for business, it's time for eyewear: it's time for MIDO!



I: MIDO 2023 is ready: all eyes on the international show
Sustainability, functionality, innovation, color
2024 EYEWEAR TRENDS
MIDO 2023 is launch-pad for all the season's new eyewear trends – responsible innovation, functional style and unconventional, fashion-forward color palettes



TRENDS
SS24 eyewear is shaping up like this: reinterpretations of geometric shapes aimed toward functionality, elaborate aesthetics, unique limited editions, unconventional details, nature-inspired nuances and an unerring focus on sustainability and inclusivity.
Eyewear design tends toward personalization and uniqueness; materials and shapes revolve around five key themes: Metaverse Metals, Encrusted, Volcanic, Pink Diamonds and Scavenged Beauty.
KEY SOLID MATERIALS
Metaverse Metals is based on the notion of Metaverse as an immersive, imaginative virtual reality that inspires hypnotic, almost psychedelic metallic colors. Innovative welds, futuristic finishes, evocative shadows and subtle shading arose from this trend.
Encrusted focuses on Hypertexture Futurism, which gives rise to encrusted surfaces fused with solid shapes. It is a charming ornamental trend, based on frames covered with a broad range of materials, including crystals, pearls, semi-precious stones and recycled materials.
Volcanic, as its name suggests, erupts with colors and materials that recall incandescent volcanic surfaces, inspiration drawn from the desert, fire, molten metal. Favored are pigments made with earth-friendly, sustainable production processes. Recycled acetates and bio-acetates make the grade and the colored lenses are reminiscent of lava flows.
Pink Diamond is the perfect embodiment of the French expression "voir la vie en rose", [to see life through rose-colored glasses]. A romantic yet bold trend, it does not play around with cold, diamond-like transparencies but relies on shimmering reflections, fondant pinks. Responsibly mined natural diamonds, recycled or lab-grown stones are employed.
Scavenged Beauty explores the concept of upcycling, that is, re-use of discarded materials to create new objects of value. In this case, we see the use of shells, once resurfaced from the underwater world they are transformed into solid materials and intricate decorations. Seashells or ethically-sourced mother-of-pearl combine with stones or metal to create unique objects and limited-edition designs.
SHAPES AND GEOMETRIES
SS24 eyewear aim to be functional, with enhanced aesthetics, classic silhouettes reimagined with innovative, unconventional and surprising details. Five main shapes stand out: Slim Racer Frame, with thin, sporty lenses reminiscent of competition; Fashion Shield,oversize styles, true to their name; Future Classic Frame, with retro contours and shapes skillfully reinterpreted with a futuristic vibe; Geometric Frame, 1980's vintage-inspired geometric lenses; and Surreal Wavy Frame undulating, sensual, eccentric, psychedelic and surreal.
COLOR PALETTE
Five trendy colors shine in SS24 eyewear:
Radiant Red, bright, vivid, passionate, enthusiastic red; a pleasant, playful summer shade, stimulating and emotionally engaging, it confidently passes from the physical realm to the digital. An empathic, radiant red that embodies the concepts of wellbeing, love, self-care, and thoughtfulness.
Elemental Blue, inspired by calm relaxing shades of indigo, confirms the need for sophisticated colors that narrate the slow life and greater sensory awareness. A basic, down-to-earth, industrial blue that can morph into the surreal and experiential. It is suited to a minimalist aesthetic and matt finishes, but with reflections and hyper-tactility that add novel experimentation.
Nutshell, as in walnut shell, a rich natural brown with earthy spice tones that evokes warmth and reassurance, authenticity and fine craftsmanship. A color that speaks of sustainability, innovation and a growing sense of nostalgia, it entices consumers to return to retro-inspired styles and colors.
Cyber Lime, neon yellow, sharp and edgy, almost "tech", it energizes body and mind. This ultra-bright green points to the powerful connection between nature and technology. A color also found in the sensory digital worlds that blend organic shapes and synthetic realism, it asserts itself as an inclusive, dopamine-activating color.
Fondant Pink, a pigmented pastel with uninhibited youthful charm, it marks the return of tender, delicate colors that effortlessly blend with shades of lilac and lavender. This color is related to sensations of pleasure, a feeling that will become increasingly meaningful for consumers by 2024.



The information contained in this document was collected during research conducted by WGSN on behalf of MIDO
I: MIDO 2023 is ready: all eyes on the international show
Appointment with MIDO at Fiera Milano Rho Saturday, February 4 to Monday, February 6
MIDO 2023 IS READY: ALL EYES
ON THE INTERNATIONAL EYEWEAR SHOW
"An edition with opticians at its center and a focus on internationalization and sustainability"
Milan, February 1, 2023 – The 51st edition of MIDO opens Saturday February 4th at Fiera Milano Rho, as the international eyewear show welcomes the entire global eyewear supply chain.

MIDO 2023 IN NUMBERS
Just over 1,000 exhibitors
More than 150 countries represented
6 pavilions
8 exhibit areas
3 international prizes awarded to opticians and exhibitors
More than 30 scheduled activities including 3 days of conferences, meetings, round tables and events
More than 250 accredited journalists from around the globe
7 social channels for sharing videos, photos and posts about the show
1 official TVchannel with interviews and in-depth features from the MIDO pavilions
1 B2B digital platform for exploring news, contacts and some of the exhibitors' collections


"MIDO returns to the first days of February, a position we can confirm for editions through 2026," stated MIDO President Giovanni Vitaloni. "This worked in our favor, eliciting a massive response by companies – including the return of industry giants, Asian brands and the debut of small, independent businesses that have made MIDO their market entry of choice. The first weeks of February are strategic for companies and buyers to operate in a timely manner, getting an early look at the new collections in order to realize a return on investment in the first quarter of the year."
EYEWEAR INDUSTRY DATA FROM 2022 AND FORECASTS FOR 2023

Thanks to its robust international orientation, in 2022 Italy's eyewear industry, comprising 830 companies and 18,250 employees, performed brilliantly on international markets, but inflation and economic uncertainty had an impact. Based on a preliminary 2022 forecast by ANFAO, Italy's eyewear production in 2022 totaled €5.17 billion, up 24% from 2021. Exports of frames, sunglasses and lenses (representing about 90% of industry production), grew 22.5% over 2021, to reach approx. €5 billion. The United States, traditionally the eyewear industry's primary export market, with a more than 30% share, increased 20.2% compared to 2021. Prevailing concerns for the first half of 2023 are cost increases – in energy, raw materials, shipping, services, logistics, packaging, etc. – estimated to have doubled, on average, compared to the pre-pandemic period. This forces businesses to operate with lower and lower margins, putting survival of the companies themselves at risk, especially SMEs.
KEY WORDS FOR MIDO 2023: INTERNATIONALIZATION, A FOCUS ON OPTICIANS AND SUSTAINABILITY
Regarding the former, the MIDO numbers speak for themselves: exhibitors, buyers, opticians, industry professionals, journalists and students are expected from around the world, thanks in part to the invaluable partnership with ITA (Italian Trade Agency) and to the hosted buyers program MIDO has been working on for months.
Many opportunities for debate, reflection, exchange of ideas and interaction are reserved specifically for opticians and buyers. Every year, thousands of Italian and international professionals flock to MIDO in pursuit of the latest innovations and trends in eyewear and, above all, to finalize sales agreements and conduct business. Created just for them is the "How To?" cycle, at OTTICLUB in Pavilion 3, which addresses the practical everyday activities of optical shops with realistic content on different topics, like style consultation, point of sale renovation, marketing and communication, events as a means of promotion, etc.
Specifically for Italian opticians is the free MIDO train service. Added this year, the stations of Turin and Naples join Rome, Bologna, Florence and Venice, with stops at Padua, Vicenza and Verona, to further facilitate the arrival of visitors from across Italy and promote the use of public transportation (sold out in just a few days). Thanks to a partnership with ITA Airways, discounts on flights were also available to those arriving from abroad and, for the first time, special flight packages for those traveling from the United States.
"The topic of sustainability is extremely important," concluded Vitaloni. "We want MIDO to be an opportunity to share experiences with those who are already accomplished in this area. For some time now, many eyewear companies have been active in sustainability projects and we decided to dedicate an award specifically to them. We will present the CSE (Certified Sustainable Eyewear) Award at a special ceremony on Sunday, February 5. At the same time, we know how great an impact large-scale events like MIDO can have and therefore at the recent editions, we have endeavored to reduce not only its environmental, but also its social impact. Among the first results achieved is ISO 20121:2012 Sustainability Certification, obtained at the 2022 edition, certifying the sustainable management of large events. In February we will be evaluated for this year's edition."
NOT-TO-BE-MISSED EVENTS AT MIDO 2023
Kick-off for the show will be on Saturday February 4, 10 am at OTTICLUB, in Pavilion 3, with welcome addresses by President Giovanni Vitaloni, along with CEO and Managing Director of ITA Roberto Luongo, City of Milan Municipal Councillor, Alessia Cappello and CEO and Managing Director of Fiera Milano Luca Palermo.
The calendar of events continues throughout the three days of the show with business meetings, conferences and events. Among these is presentation of the ANFAO Empowering Optical Women Leadership project in support of women on a leadership career path in the eyewear industry. The meeting will be held Saturday, February 4, 10.30 am at OTTICLUB, moderated by journalist Barbara Serra, sponsored by Fondazione Bellisario, and produced in partnership with SDA Bocconi [School of Management]. Sunday, February 5, at 2 pm in the Fashion District Square (Pavilion 1), the ceremony for the BeStore Award (for optical shops that offer an outstanding shopping experience and customer service), and the Stand Up For Green award (in its 2nd edition and assigned to the stand most focused on environmental stewardship) and, this year, for the first time, the CSE - Certified Sustainable Eyewear - Award will be presented. Established by MIDO, in partnership with ANFAO and Certottica, it honors sustainability in the global eyewear industry. MIDO President Vitaloni and fashion and lifestyle journalist, Chiara Tronville will host the ceremony.
Saturday and Sunday in Pavilion 1 near the Press Village, a photo set will take visitors and exhibitors "inside" the MIDO 2023 Frames communication campaign.
Many more show events can be found on the MIDO website at: https://www.mido.com/en/otticlub
MIDO will be open at Fieramilano (Strada Statale del Sempione 28 -Rho), Saturday 4th and Sunday 5th February from 9 am to 7 pm, and Monday, 6th February from 9 am to 6 pm.
To register:
visitors: https://www.mido.com/en/entry-pass
journalists: https://www.mido.com/en/press-registration?section=Attend
To always be up to date on MIDO news, visit www.mido.com and the official social channels Instagram (@mido_exhibition), Facebook (@MIDOExhibition), Twitter (@MIDOExhibition) and LinkedIn
#MIDO2023 #livethewonder



MIDO 2023 | Discover the shape of the show through the map!

In a couple of days we're opening MIDO doors: it's time to shape the greatest international eyewear event of the year! MIDO is concretely built among the halls of its stands and its exhibition areas: it is enlivened by the presence of every exhibitor and visitor, and we can start imagine it through the spaces of the 2023 edition!




This year, among the 8 Exhibiting Halls, set-up for MIDO we're going to discover products, ideas, and innovations of more than 1,000 exhibitor from 50 nations!




Don't miss the chance to attend the greatest international sector event, to give your contribution and make your eyewear business grow!



MIDO 2023 | Greetings from President Giovanni Vitaloni!

"MIDO is the place to be, to meet up with the entire supply chain and the world of eyewear, as no other event. We're welcoming 1,000 exhibitors from more than 50 countries and visitors from over 125". These words from Giovanni Vitaloni, President of MIDO, open the week to the 2023 edition which is getting prepared to welcome the members of the supply chain. On February 4th, we're going to live together again all the best of eyewear during MIDO, the show that clearly is an essential moment for the industry!



Innovation, tradition, beauty,
transformation, internationality and substance are the values that have set MIDO for more than 50 years and these are going to frame the real star of the show: you!
MIDO 2023 | Discover the new rich Otticlub program!

The strength of MIDO is also in its ability to bea tank for all the best among eyewear proposals!
The Otticlub program is back too, among this panorama of visions:
it enriches every edition of the greatest eyewear international show with its agenda of events! Thanks to the Otticlub, the voices of eyewear protagonists and their suggestions, analysis, and perspectives, find their space to talk to the supply chain. MIDO 2023 program is particularly various and enhanced by new sections:
HOW TO - to improve the daily life activities of optical stores.
BOOK@MIDO - 6 books to narrate the professionalism on paper.
WGSN - to discover the upcoming trends!




The professional growingchances offered by MIDO 2023 are several; they are foreshadowing three days full of new ideas and new possibilities to improve all the supply chain.
Don't miss the opportunity to be part of it:



MIDO 2023 | The greatest eyewear show is waiting for you!
The importance of MIDO occurs through
the presence of everyone of you: a unique moment of transformation and growth, three days when the contribution of every single member of the supply chain is fundamental to make even greater this incredible show!

The future is ready to disclose: attending MIDO 2023 is the only way to discover it!

The app is available on every mobileplatform to live to the fullest of all the chances offered by MIDO 2023!

The opportunity to integrate the best of virtual tools with the effectiveness of face-to-face meetings is part of the strength of MIDO, which offers a 360° show capable of getting visitors and exhibitors involved at all engagement levels. It's time to turbocharge: the app can be downloaded from your Android or iOS store; you just have to update it if already listed on your devices.




You can start foretasting MIDO online now, waiting for the live greatest nternational eyewear show! MIDO 2023 Digital Platform is available now to admire showcases, schedule your meetings and create precious prospects for your business!



Digital
Trade Only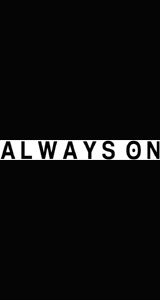 Open All Year
Live
Trade Only
WELLBEING
EQUIPMENT, ACTIVITIES, NUTRITION, DIGITAL, MATERIAL TRENDS, ETC,.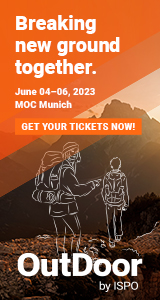 ~